Notes of green tea and spring flowers
Green tea from our own plantations in Japan "more than ORGANIC"
Handcrafted in our workshop in Kyoto
Traditional Matcha Tea (with water)
Matcha Tea Latte
Pastry
April is a special time in Japan with the blooming of cherry blossoms, known as Sakura, throughout the country. This Matcha with floral notes conveys the emotion of these special moments. Yabukita Blend, Sakura Flowers.
Note that our packaging contains 40 grams instead of the usual 30 grams for Matcha (+25%).
Regular price
EUR 34,00 €
Regular price
Sale price
EUR 34,00 €
Unit price
per
Sale
Sold out
Nous veillons à ce que vos commandes arrivent à bon port grâce à des méthodes d'expédition sécurisées.
Share
View full details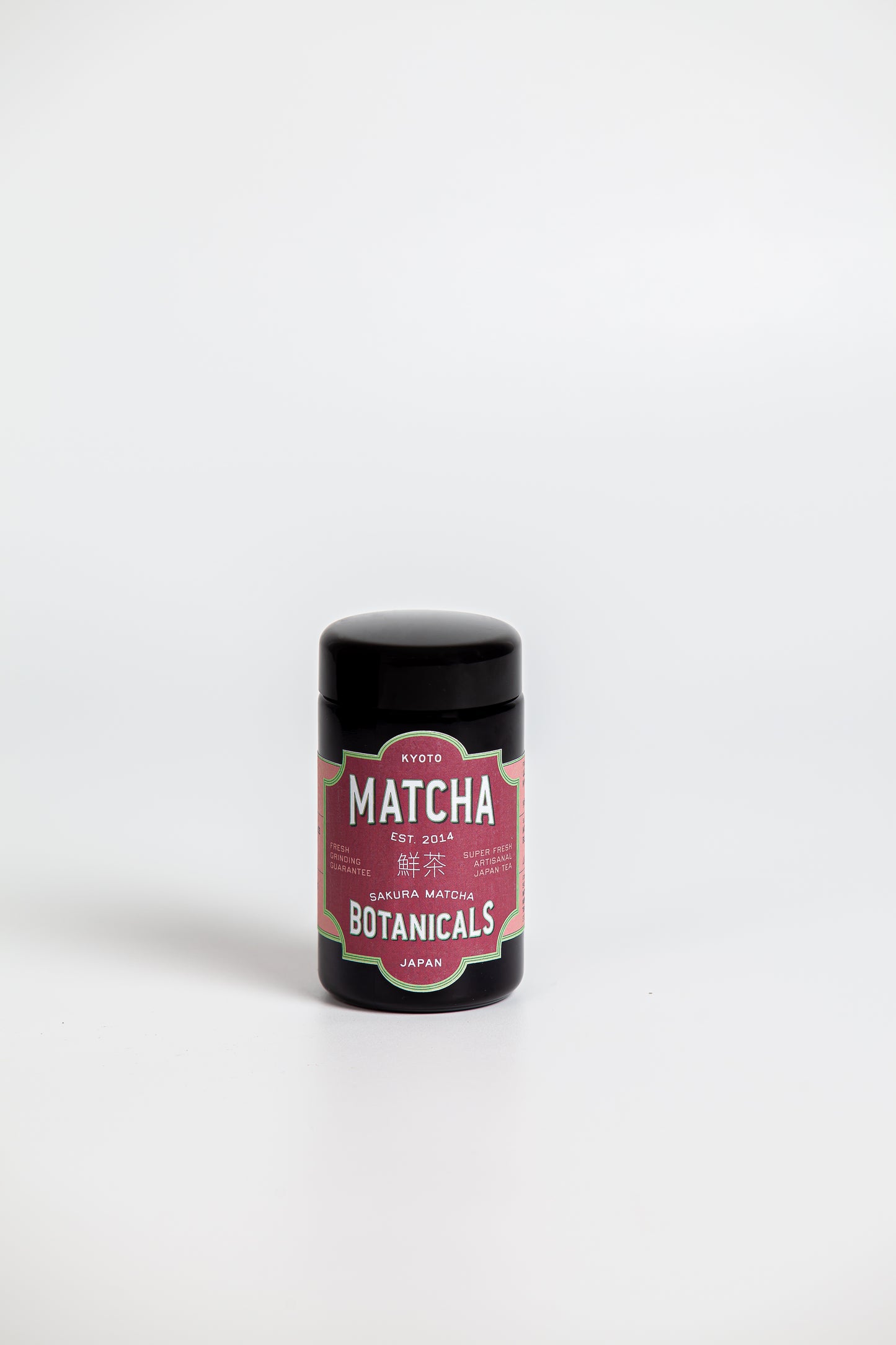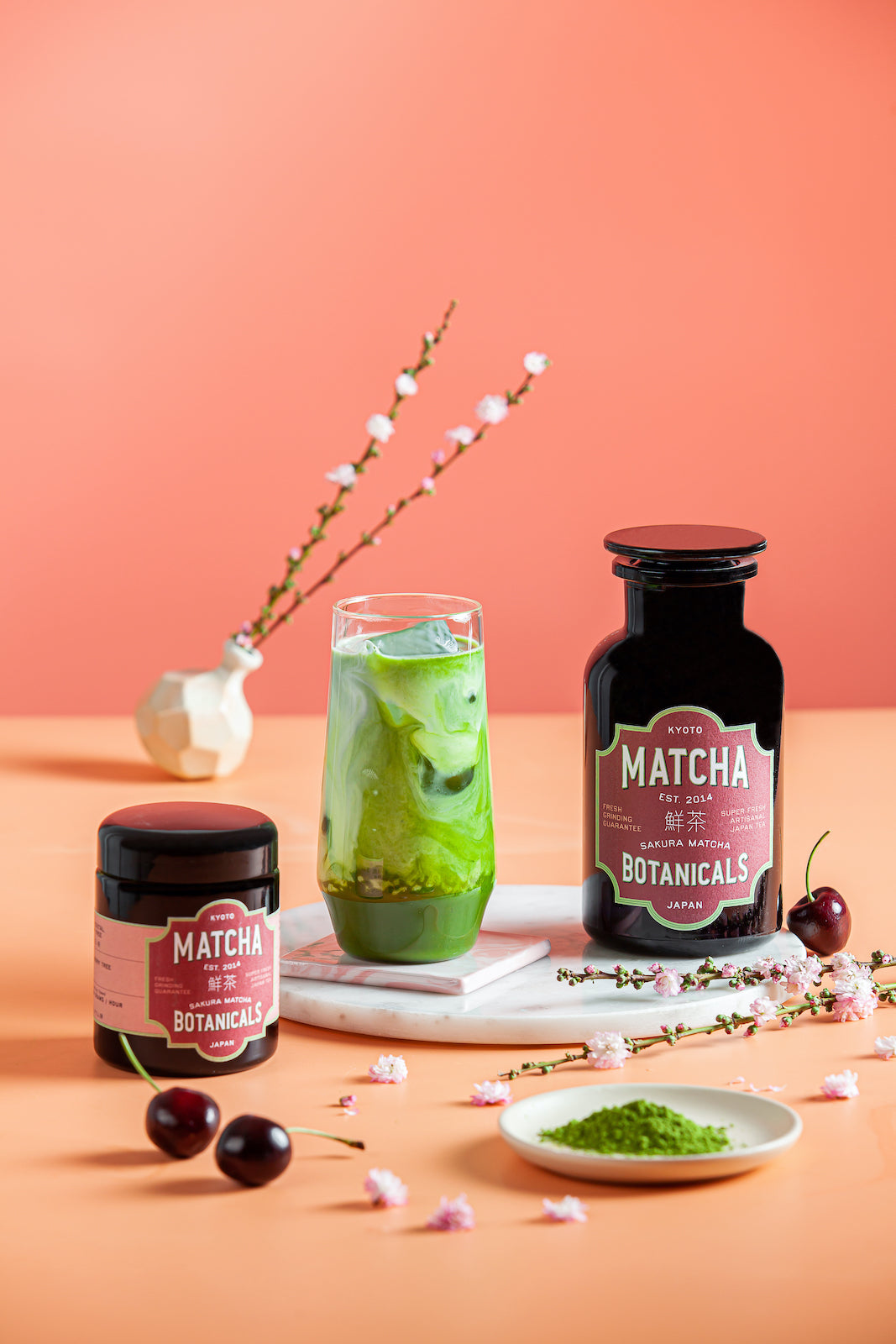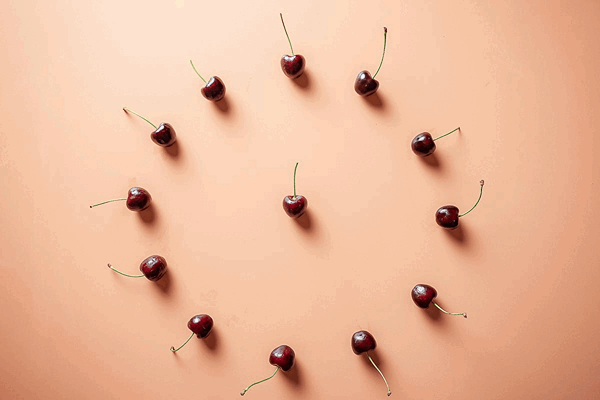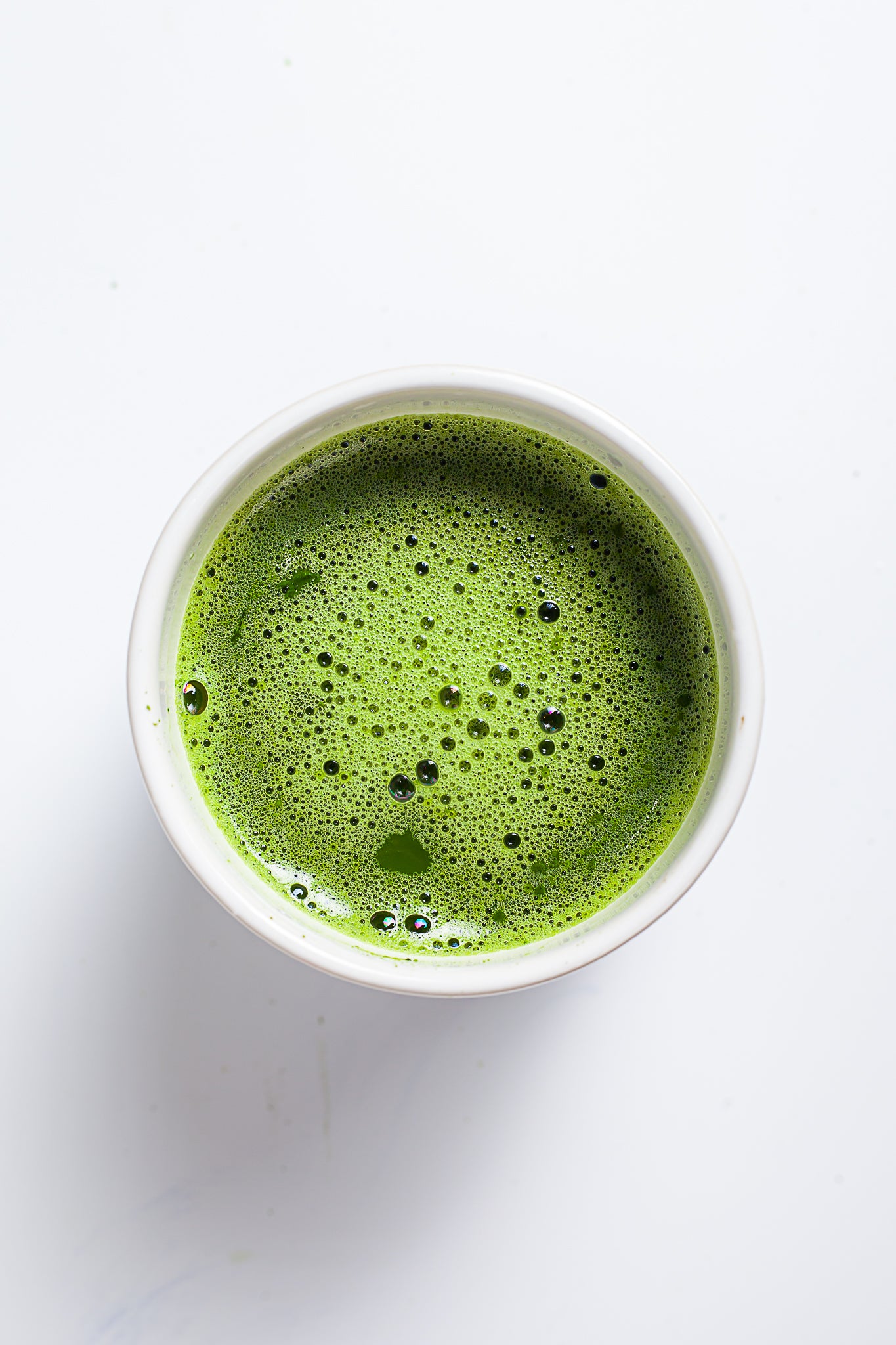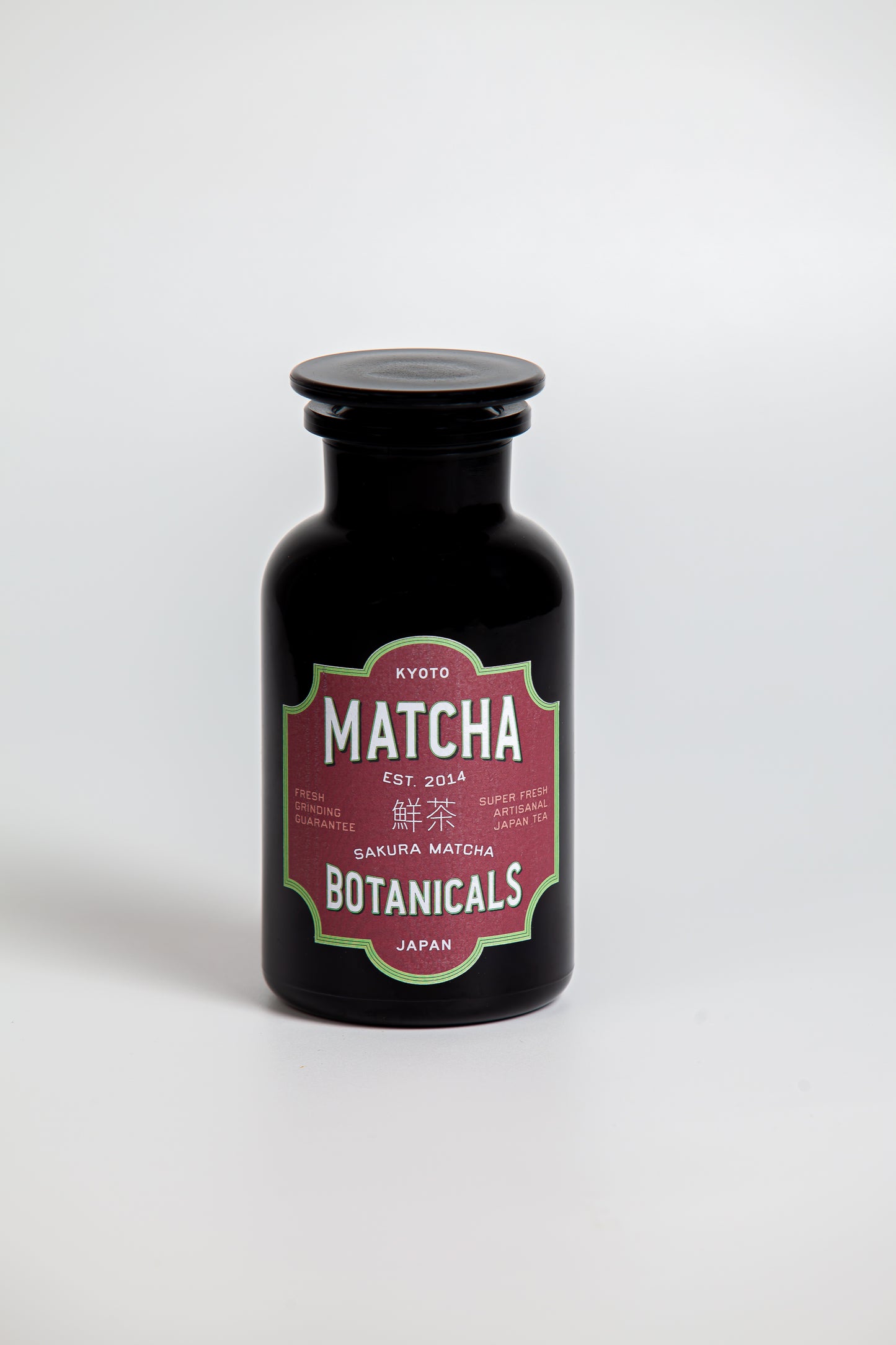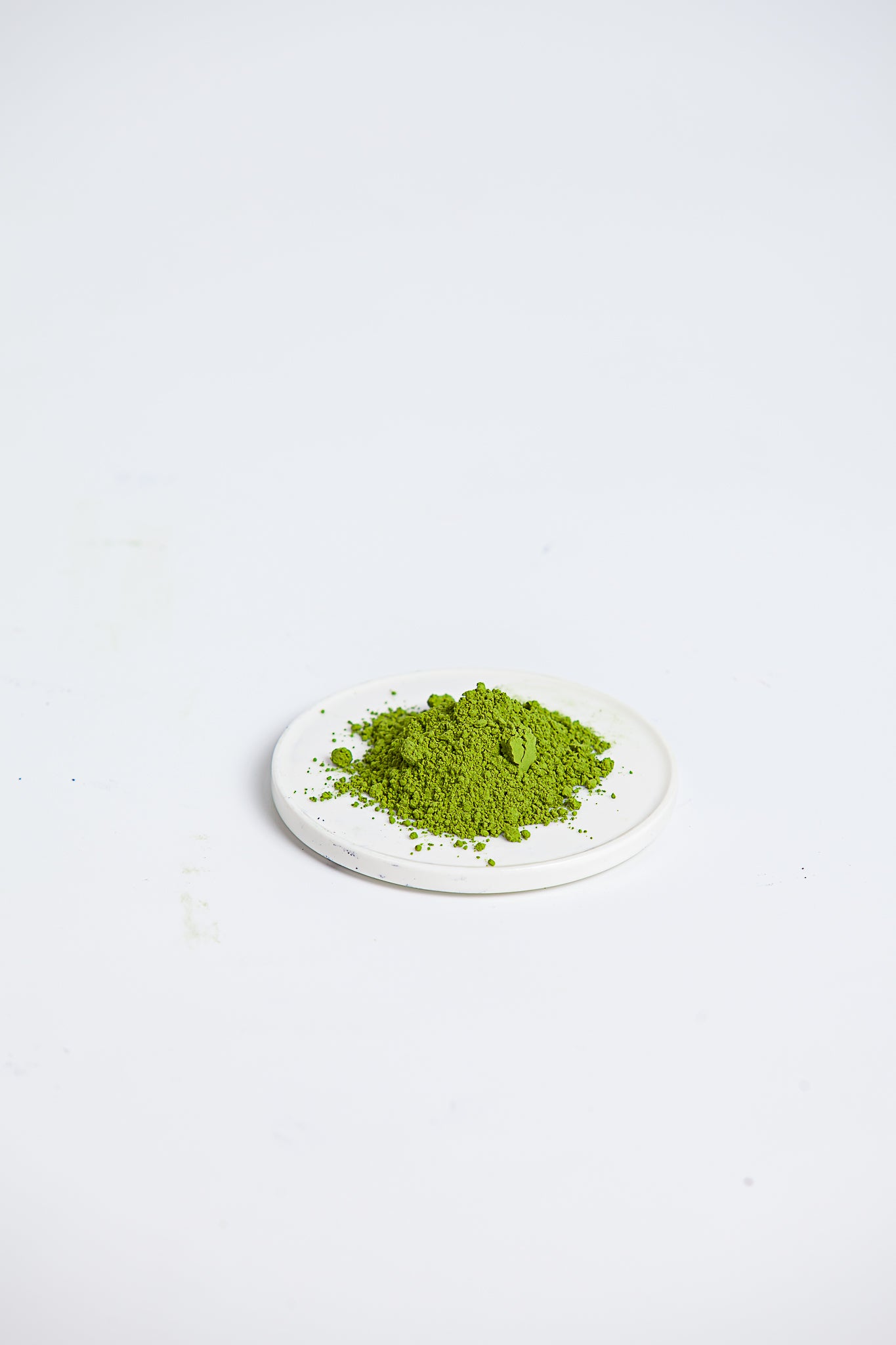 DETAILS OF MANUFACTURE AND CULTIVATION
PLACE OF CULTIVATION
Uji, Kyoto Pref.
PLACE OF MANUFACTURE
At our workshop in Uji
(Kyoto prefecture)

TASTING NOTES
Umami, Smooth Vegetal, Flowers, Cherry tree
GRADE / QUALITY
Super Fresh Artisanal
CULTIVARS
Yabukita, Uji Cherry Tree
LAND / SOIL
White mountain clay, Black soil, Gravel
HARVEST PERIOD
Sakura : April , Matcha: May
DURATION OF SHADING
25 days direct
MILLING SPEED
50 grams/hour
INGREDIENTS
Green tea, Sakura blossom
More information
Product History and Expertise
Delivery

Delivery :

• Free delivery for orders over 69 Euros / CHF.

• Shipped in 1 working day, delivery in 48-72 hours in Europe.

• We only ship matcha freshly ground, guaranteeing the best quality, and work just in time with Japan. So when demand is high, it may be possible to wait 2-3 more days for the next delivery from Kyoto, as we are not shipping second grade matcha. We will contact you by phone or email if necessary.
Guarantee and BIO

Our tea is 100% guaranteed, we have absolute confidence in the quality of the products we offer you. Matcha Botanicals is a team of passionate people who have nothing in mind to sell products that we are proud of. These are varieties carefully selected, developed and studied by our producers and with our tea master. The cultivation and manufacturing process is the subject of our full attention, because we are the first consumers of our products, and constantly in search of the best. 💯

As specialists in traditional Japanese Matcha, we exclusively distribute Matcha from equally passionate family farms, all members of the Japan Tea Association, and all producing traditional Japanese Matcha since the 18th century.

Their production methods are on quality standards much higher than that of the "BIO" standards, a simple comparison with a single cup between a "BIO" commercial matcha and those from the plantations that we offer is eloquent!

For our producers, it does not make sense to pay dearly for an ORGANIC label which would guarantee a lower quality than the real quality of their products, while increasing their costs. The production is analyzed regularly to guarantee its quality as strictly as a traditional Organic Matcha. 🌳

Once harvested, the leaves are washed and steamed to freeze their aromas. The steam forms a protective film around the leaf, which allows it to retain its properties. They are then dried in hot air in large nets, and stored. 

Less than 30 days before landing in your cup, the leaves are ground, then shipped by boat and train 🚞 to Europe, guaranteeing unparalleled freshness and an exemplary carbon footprint 🌈. 
By the way, cultivating a tea plant is like planting a young tree every 5 years. 
3 signs to identify a high quality Matcha

How to choose your matcha?

There are 3 clues by which you can easily determine the quality of a matcha:

• The colour : must be bright and lively. If the matcha has an emerald green color it means that it has been stored and transported with care, without contact with oxygen and daylight, so the tea has retained all of its properties. If the matcha has a dark or dirty yellow color it means that it is simply not pure matcha or that it has lost its properties due to interaction with oxygen or sunlight. For this reason, after purchase never pour matcha into a transparent jar and store it in a dry and dark place.

• The smell: it must be pleasant, soft and at the same time saturated. If matcha smells like dry hay with hints of bitterness / seaweed (fish) or jasmine (like Chinese green and white teas), then this variety has nothing to do with real matcha or it has lost its properties during processing or storage.

• Taste : The taste of a good matcha is sweet, light. It certainly shouldn't taste like fish or seaweed! The taste of matcha depends greatly on the variety and the season when it is harvested. The May harvest has a deeper, rich taste and sweet aroma, and respectively, contains the highest amount of antioxidants and chlorophyll. Harvested later than July, matcha may have bitterness and it contains fewer vitamins and minerals than in the early varieties.
Preservation

Once ground, all Matchas begin a slow oxidation process, which degrades their properties.

Our Matcha is guaranteed to be freshly ground, and this is extremely important!

This involves complex logistics and many precautions with the sole purpose of bringing you an outstanding quality: a developed aromatic spectrum, a great sweetness, and the restitution of all beneficial nutritional properties.

Our Matcha is supplied in containers that are airtight and protected from light rays that could damage it, and made of special black glass, an inert material that does not react with the Matcha.

In order to consume your Matcha at the highest level of quality, we recommend that you consume it within 3 months by keeping it cool at +5C in our original container.

Your Matcha can however remain out of the fridge permanently and be consumed perfectly safely, however it will lose the exceptional qualities we have worked hard to give it.
Recycling

Our quality containers are as beautiful as they are practical, and fully recyclable.

Glass is one of the most recyclable materials available, and the special black glass we use for our containers is no exception.

These containers are so good though that we would recommend you keep them and use them to store your quality spices, cooking mixes, powders, chocolates and any food that may spoil.